My mil decorates my fil's bedroom (yes they have separate rooms). And one of his 'themes' is deer. Because she decorates it - he gets to have lots of throw pillows on his bed.
When we were at my parent's for Easter, I had my Mom walk me through the finishing of this pillow. I've only made a replaceable pillow cover once and wasn't sure how to do it. I have never done the decorative cord. Turns out it was good to go to my Mom's. I have some bizarro zipper foot on my machine that doesn't work and I needed a zipper foot!
I started embroidering this guy a couple of years ago and as I sometimes do - I got bogged down so I stopped. I pulled him out and finished him this spring so now I can give him to my fil for Father's Day.
If you click on the picture you can get a bigger view and you might be able to see that I used beads on the flowers.
Unfortunately, Mom and I messed up when we put the back on the pillow so half the deer are upside down. Oops. At least it is the back.
I am sharing this at: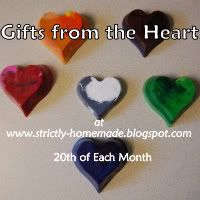 Keeping it Simple:
Motivate me Monday
Tea Rose Home: Wednesday at
Tea Rose Home Link Party
My Backyard Eden:
Make it Yours Day
The Shabby Chic Cottage:
Transformation Thursday
Life as Lori:
Get Your Craft on Thursday
Somewhat Simple:
Strut Your Stuff
Fireflies and Jellybeans:
Show Off Your Stuff
Beyond the Picket Fence:
Under $100 Linky Party